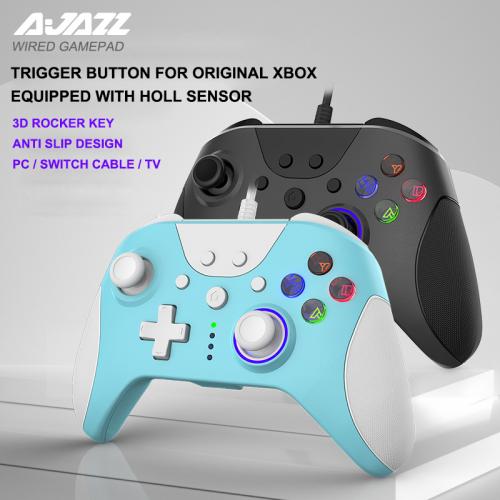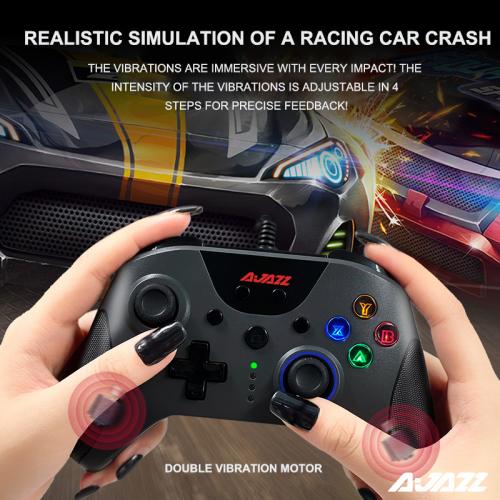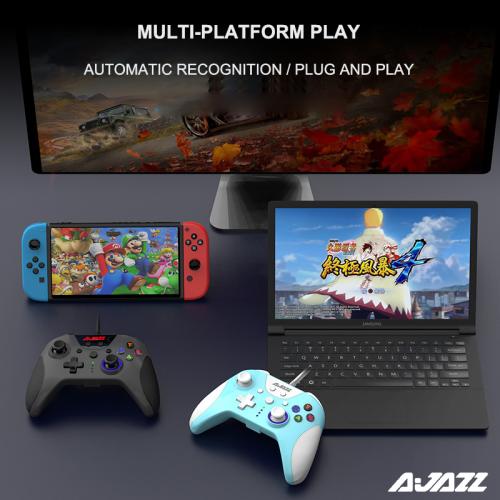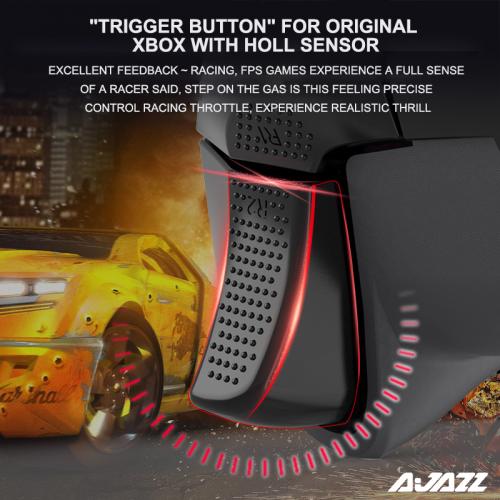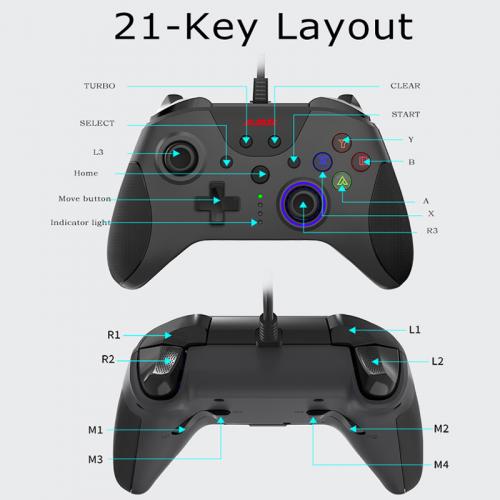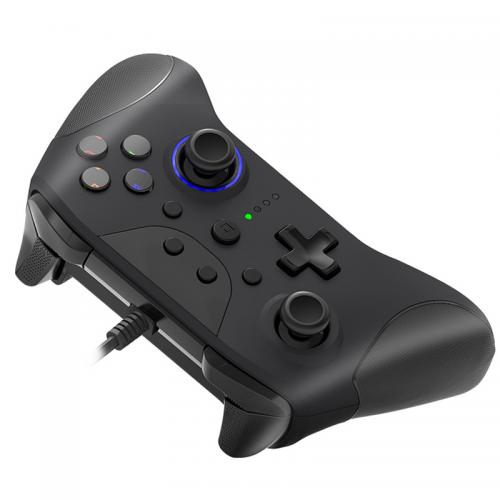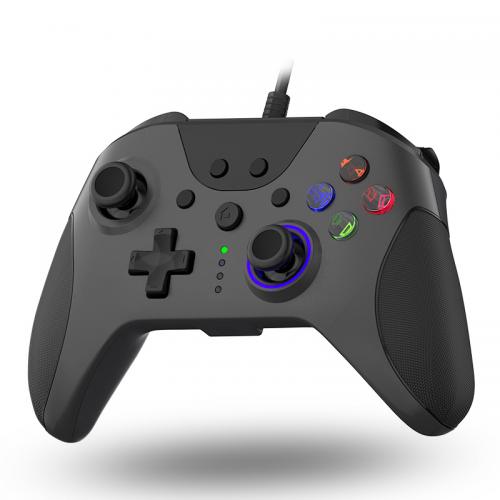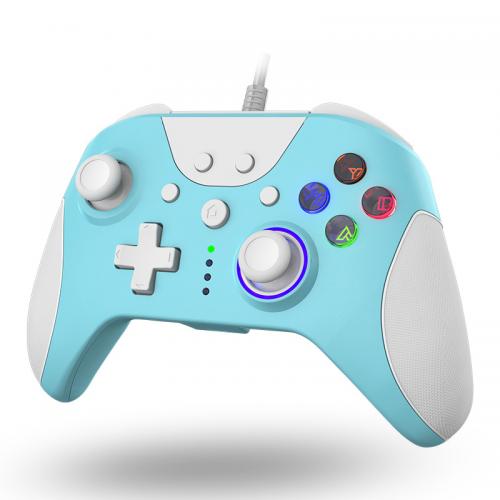 AJAZZ AG110 USB Gamepad Controller for Nintendo Switch Pro TV XBox Smart Android Phone Tablet PS3 Joystick Gamepad PC Gamer
15 Day Return Guarantee
10% off :
Valid within 7 days after received
Copy
Frequently Bought Together
USD 38.38

USD 35.18

USD 37.31

USD 47.98

USD 49.05

USD 53.31
Product Description
Product Model:AG110
Product Size:≈150*60*100mm
Product weight:268g
Package size:155*65*110mm
Power supply:USB powered
Platform:PC, NS (Switch)

AAZZ AG110
Wired gamepad


USB Interface
Double vibration motor
Xbox-like Feel
Holl Sensor


01
USB Interface Compatible with PC Switch cable TV
02
3D Joystick Buttons Xbox samespecifications
03
Cable length 2m Strong anti-interference cable
04
Similar to Xbox structure Grip adopts non-slipd esign
05
Built-in left and righ asymmetric motors Vibration intensity can be adjusted in 4 gears
06
HOLL Sensor Racing and FPS games are full of experience
07
Rocker atmosphere lighting Create a better game atmosphere


Plug and play without setting
Compatible with PC / switch, cable / TV and other multi platform connections, it can meet the needs of players to use a variety of devices and easily fight on multiple platforms


The "trigger button" configures the hall sensor for the original Xbox
Excellent hand feel feedback ~ the experience of racing and FPS games is full.
Racing drivers say that it's the feeling of stepping on the oil. Accurately control
the racing accelerator and experience the real pleasure


Real simulation of car crash
Every impact vibration effect makes you immersive! Vibration intensity, 4 gears adjustable for accurate feedback!


The rocker moves and wins step by step
The 3D shake button Xbox is of the same level, with accurate micro operation and long service life.
It can shake 360 ° in a circle to help players complete a series of difficult operations such as
fine adjustment, aiming and head burst. The easy lock makes the design easier


Rocker atmosphere lighting


Xbox classic architecture
Anti slip design is adopted for the left and right grips, with a full grip feeling


Fierce focus on the field without delay
The handle adopts high-quality pure copper core wire, which can wirelessly block
external signal interference, help players get rid of the delay limit and concentrate on the game,