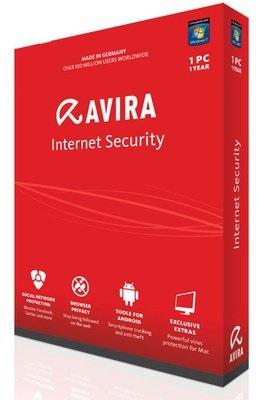 Avira Internet Security Suite 1 PC 1 YEAR Global
Platform:

Region:
Tags: Antivirus & Security
Stock: In Stock
Quantity:
Product Description
Avira Internet Security Suite is a comprehensive and efficient software solution that provides you with powerful protection functions such as antispam, advanced antiphishing, antibot and parental tools, in addition to the feature-packed firewall. Avira Internet Security comes with an user-friendly interface that can be easily interpreted even by beginners, as all its functions are intuitively presented.
A single product that protects you from online threatswhile improving your PC's performance. Avira's NEW Antivirus Pro is built upon some of the most powerful security technologies in the world. Combining advanced heuristics with the power of cloud computing, we make sure that you have the strongest protection possible.
Key Features:
- Reliable antivirus
- Web browsing protection
- Safe downloads and email attachments
- Secure online shopping
- Technical Support
Related Products:
*
Avira Antivirus Pro 3 PC 1 YEAR Global
*
Avira Antivirus Pro 1 PC 1 YEAR Global
* Avira Optimization Suite 3 PCs 1 Year Global

Prevents intrusive and malicious ads, banners, and pop-ups from loading.
Write a Review
This product can't be purchased in your country. Please choose other products.
The programe has been failed submitted to the system
The programe has been successfully submitted to the system