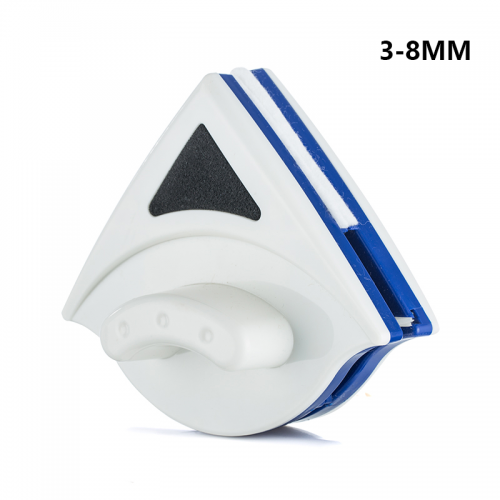 BZfuture Magnetic Double Side Glass Cleaning Brush
Product Brand: Bzfuture
Product Category: Cleaning
Specification:
3-8mm glass blue
3-8mm glass red
7-15mm glass blue
7-15mm glass red
15-24mm glass blue
15-24mm glass red
8-15mm glass green
15-26mm glass green
Shipping: Free shipping
Estimated Shipping Time:
25-40 business days
Cannot be shipped to: People's Republic of China.
Quantity:
Product Description
Features
Easily Wipe the Glass:with powerful internal magnets locking the two cleaning sides together.When you move one side, the other one follows. Double side magnetic glass cleaner wiper,easy to clean and use.
Safety is The First:Stay in the room to cleans Inside and Outside window at the same time because of the magnetic design.
Effective for cleaning double vacuum insulating glass between 3-24mm Thickness.
It can be used to clean windows, fish tanks, skylights, patio doors, bedroom windows and even shower screens, mirror and tiles.
How to Use
1.Keep the safety rope in hand to prevent the glass rub falling from high altitude.
2.Turn the glass rub open.
3. Soaked in water to allow the sponge to absorb moisture.
4. Add a little cleaner to the fiber cloth.
5. Align the glass rub, natural adsorption.
6.Start to wipe glass.
cleaning brush,window brush,household cleaning cepillo limpieza,limpieza hogar,limpia cristales магнитная щетка для мытья окон,для мытья окон,щетка для мытья окон,мытье окон escova de limpeza,escova de janela,limpeza doméstica فرشاة تنظيف,فرشاة نافذة,التنظيف المنزلية Brosse de nettoyage,brosse à fenêtre,Nettoyage ménager Reinigungsbürste,Fensterpinsel,Haushaltsreinigung valymo šepetėlis,lango šepetys,namų valymas
Be the FIRST to Write a Review! Give away surprise gift to one lucky user in the reviews per week.
Write a Review
The programe has been failed submitted to the system
The programe has been successfully submitted to the system