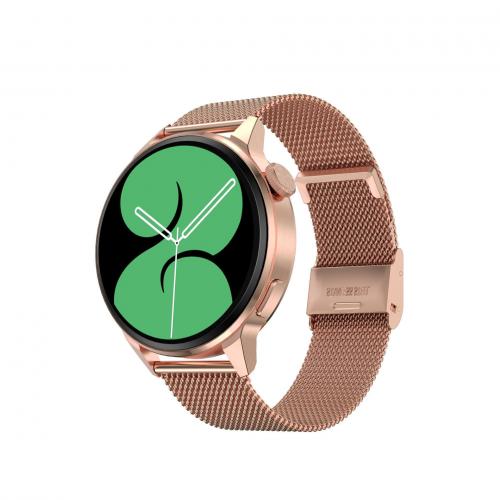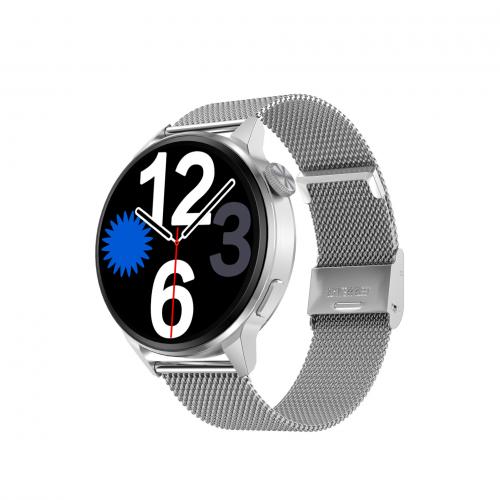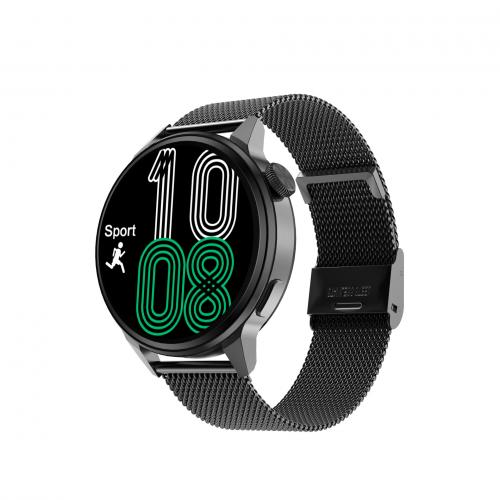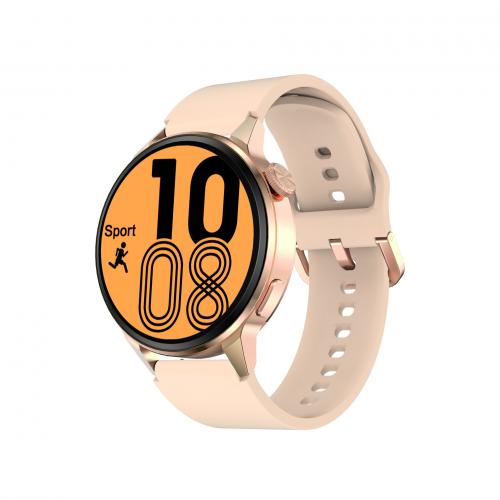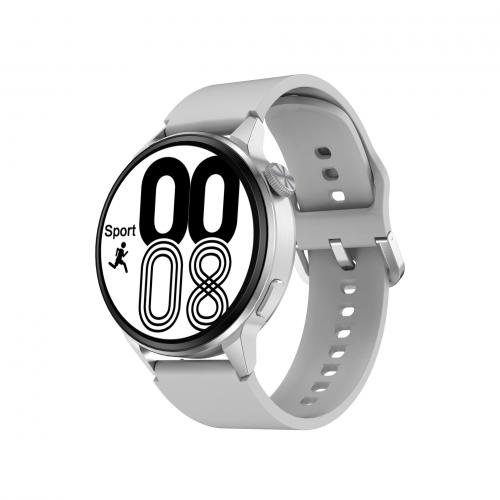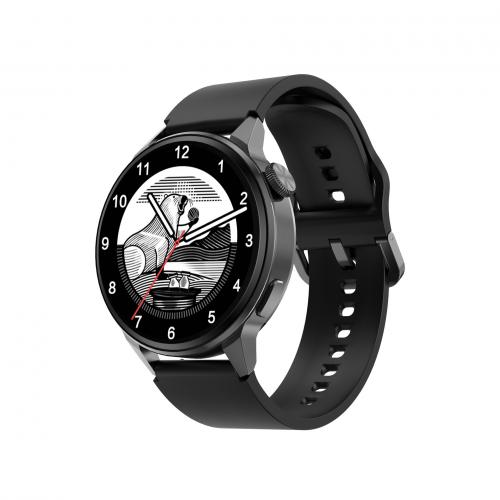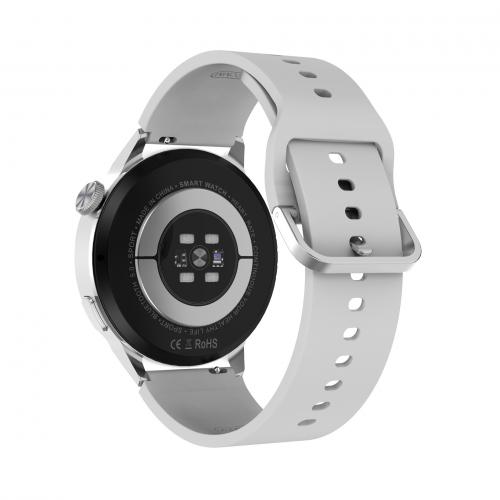 NFC Smart Watch Door Access Control Bluetooth Calls Fitness Bracelet GPS Moverment Track
USD 50.31 USD 104.83 -52%
15 Day Return Guarantee
10% off :
Valid within 7 days after received
Copy
Product Description
A watch that knows you better
1.36 inch HD screen | GPS motion track
Alipay two-way payment | Al voice assistant
Multi-faceted upgrade Unlock a new application ecosystem
Retina HD screen* / Two-way payment*

GPS movement track* / Al voice assistant*

Double-tap to brighten the screen* / Independent clock*

Bluetooth call* / My QR code*
Various of local applications
More local APP choices, more fun on the wrist Thanks to the new WearPro system.
Turn on the running function in the APP, the APP will record your next
GPS movement track, accurately record every step you made.Calorie consumption data will be pushed to the watch and stored for you to view.
Put on your watch and hang out, scan the code for payment by just raising your wrist.When reaching home, the watch is your access control, Raise your wrist to open the door quickly.
Exclusive Al voice algorithm, listen and execute,always stand by. Double tap to wake up the voice assistant, completely free your hands, complete voice command through Al voice assistant. It's better to do it with your mouth, which is convenient and quick.
Separate from the mobile phone,use independently
Built-in time module,where dual mode is supported:Smart watch/watch mode switch at any time, independent clock/alarm setting. Allows you to use it even when you are away from your mobile phone.
You can use the watch to make calls via Bluetooth connection, and the incoming calls will be pushed to the watch to answer them in time.
Double-click to brighten the screen
With the advanced non-sleeping touch IC, the off-screen clock interface will light up after double-clicking.
Support Alipay offline payment, pull-down screen in standby mode, Whether buying drinks during exercise, or buying dinner after fitness, No need to use your mobile phone,just lift your wrist and easily scan the code in seconds with the watch to realize quick payment.

Reminder: For payment larger than 100 RMB, please use your mobile phone.
After the App is bound to Alipay or Wechat Pay, you can add friends and receive moneyusing the QR code in the watch without using your phone.
Professional advanced RTK8762D wearable chip, intelligent algorithm and efficient collaboration in sports, intelligent algorithm, exercise monitoring, etc. and the battery life can be up to 5 days in typical usage scenarios.

5 Day
Typical use scenarios

30 Day
Standby time

10 Hour
Sport mode

*All data comes from the laboratory data, which may vary due to environment.
The energy is on the verge, and the way is more free Say goodbye to the shackles of wired charging and enjoy the convenience of wireless charging.
The newly upgraded overheating protection will automatically cut off the power when the temperature is too high.
The exterior design is simple, with a streamlined aluminum metal shell. 1.36-inch retina HD touch screen, flat 4D glass table mirror, [frameless arc]
Reshaping the classic digital crown, turning tedious operations into simplicity, and making interaction simple and natural.
New watch face, new smile
Choose a rich variety of backgrounds, fonts and colors between analog or digital dials to match your personal taste, seasonal style or occasional needs. Isn't that enough? You can DIY your exclusive watch face from the picture you like on your phone.
Switch at any time, is a special feature customized for you, rich preset menus,meet the diversified aesthetics, enjoy the convenience of wear and match for different occasion.
Switch at any time, is a special feature customized for you, rich preset menus, meet the diversified aesthetics, enjoy the convenience of wear and match for different occasion.
Record your every exercise. Just lift your wrist and you can view various data, such as distance, pace, laps, cadence, calories burned, and heart rate.
Accurate heart rate monitoring, With hands-off monitoring sensor
Caring your heart health 24 hours a day, [real-time heart rate monitoring] and [excessive heart rate warning] This function is based on a bio-tracking optical sensor, which effectively assists in health monitoring.
Chest pain, chest tightness, palpitation, suffocation, dizziness, what to do with all these?Carry on an individual examination of the heart with PPG+ECG technology It takes around 1 minute to finish by your watch
Accurately monitor the sleep stage, deep sleep, light sleep, rapid eye movement period, nap, professionally interpret the sleep characteristics of each period,and perform sleep quality analysis to help you adjust your sleep habits and get a higher quality sleep.
The menstrual period and the ovulation period can not only be recorded, but also before the arrival intimate reminder, breathing exercise function, helpful for practicing yoga.
IP68 water resistant and dustproof, when washing hands, rainy days, the watch can also be used normally.With professional sports performance, we are not afraid of challenges.
Is an all-weather health management platform
The smart watch is connected to the newly upgraded WearPro App. WearPro is an all-weather health management platform, Can record various sports and body state data
Chip : RTK8762D
Screen : 1.36TFT HD color screen
Resolution : 390*390
Size : 44*11mm
Battery : 280mAh
Bluetooth : 5.0
Strap width : 20mm
waterproof level : IP68
Language : English, Chinese, Traditional Chinese, Danish, Greek, Latin, Romania, Turkey, Hebrew, Czech, Polish, Spanish, German, Russian, Portuguese, French, Japanese, Italian, Vietnamese, Korean, Arabic, Persian

Special reminder
In order to provide as accurate product information, specification parameters and product characteristics as possible, the text descriptions, picture effects and other content on the above pages may be adjusted and revised in real time to match the actual product performance, specifications, indexes, parts and other information. Due to the real-time changes in product batches and production and supply factors, in the event that the above-mentioned modifications and adjustments are indeed necessary, no special notice will be given.

*All the above data are laboratory data, there may be differences due to different environment*