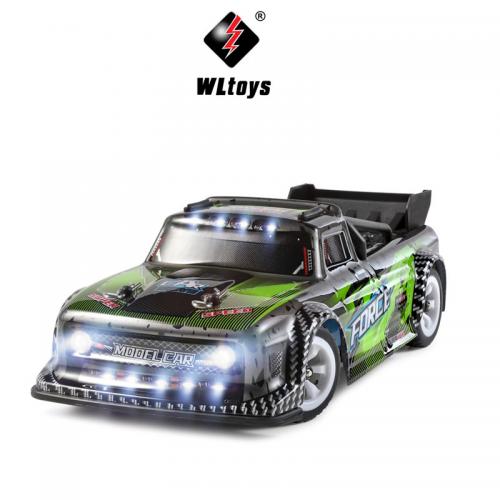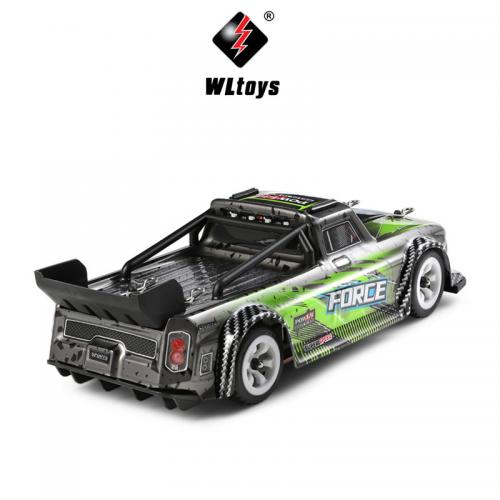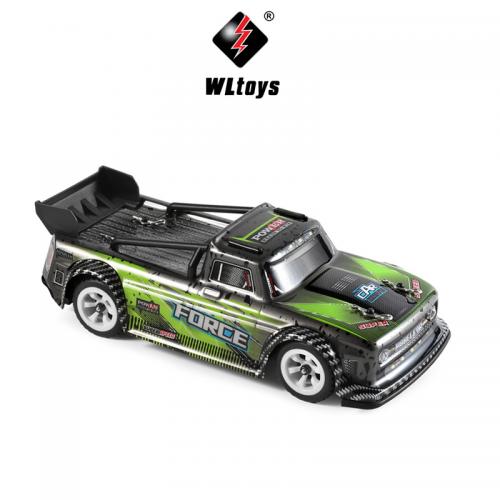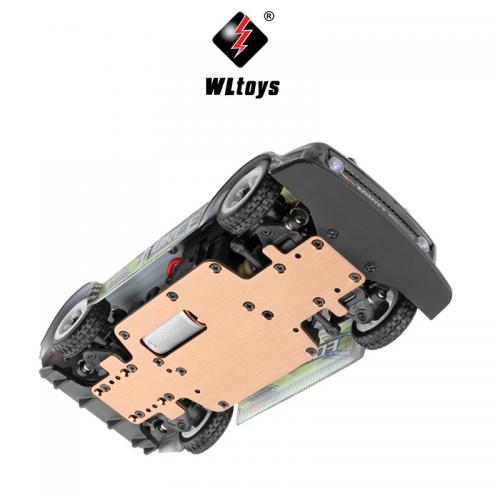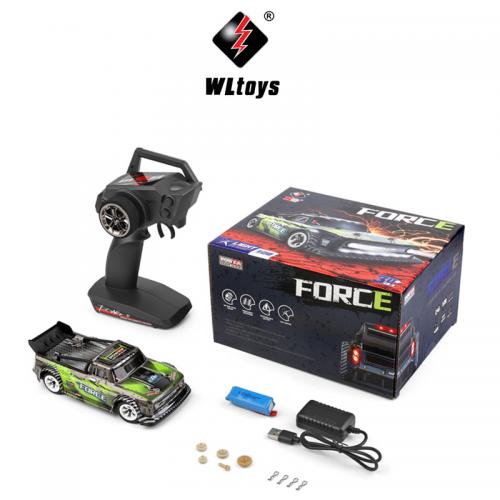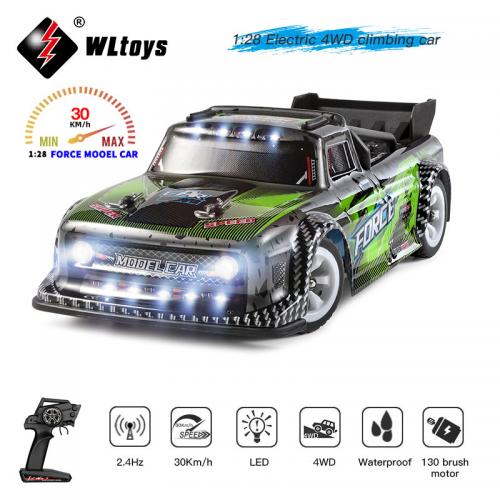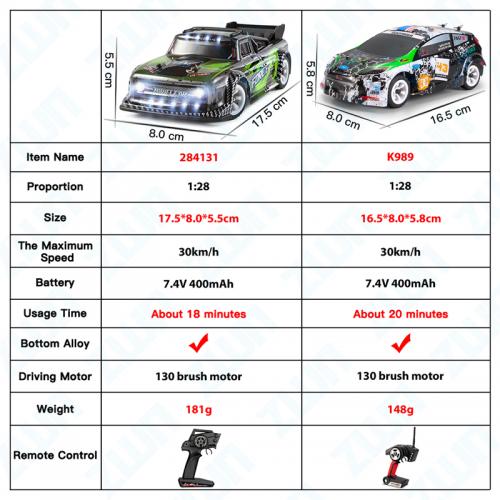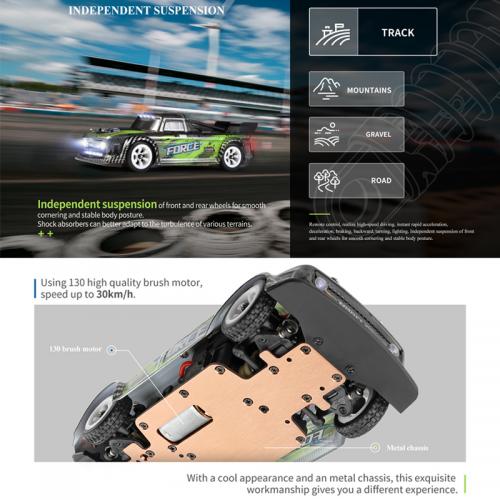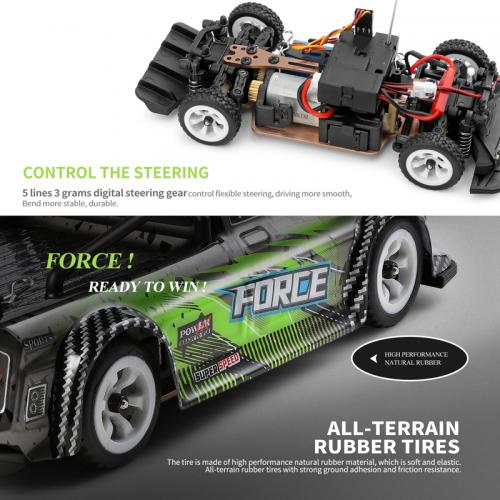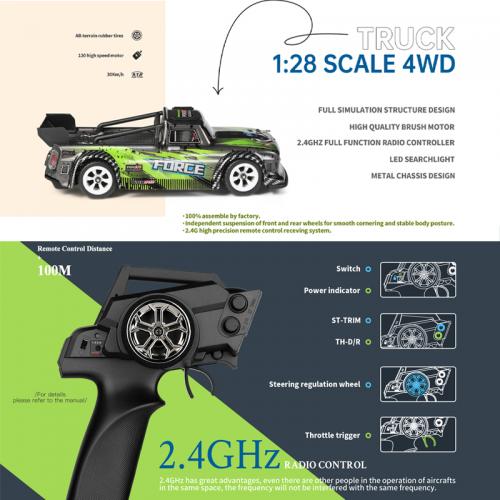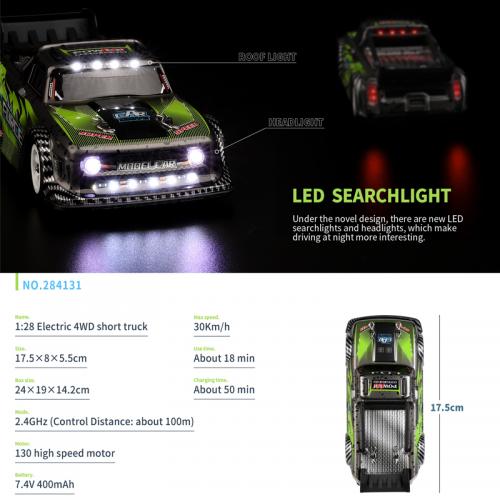 WLtoys 1:28 284131 30KM/H 2.4G Racing Mini RC Car 4WD Electric High Speed Remote Control Drift Toys for Children Gifts
USD 86.77 USD 108.47 -20%
15 Day Return Guarantee
10% off :
Valid within 7 days after received
Copy
Product Description
Please read the description here before buying:
We recommend: that you watch the video and read our description carefully before you buy

1. : This is not an ordinary toy remote control car, because the remote control car is too fast, it is recommended to use remote control car in open areas to avoid bumping into obstacles.

2. : The retail package is made of foam boxes, which can reduce the damage to the product during transportation. Original boxes are not included

3. : Customers who purchased 2Battery or 3battery, please Note that we put the battery in the remote control battery cover, please check it carefully.
WLtoys 284131 K989 2.4G Racing RC Car 30KM/H Metal Chassis 4WD Electric High Speed Remote Control Drift Car Toys for Children
Parts List:
1*remote control car
1*controller
1*rechargeable battery (built-in)
1*USB charging cable
1*gear accessories package
1*user manual

Detailed description:
Product Name: Remote Control Car
Brand: Wltoys
Ratio: 1/28
Main Material: Aluminum Alloy, Plastic
Maximum Speed: 30km/h
Battery Optional: 1 Battery Version
Frequency: 2.4G
Battery: 7.4V 400mah
Motor: 130 Brushed Motor
Charging Time: 63 Minutes
Working Time: 18 Minutes
Remote Control Distance: More Than 100 Meters
Remote Control Battery: 4 x AA Batteries (not Included)
Product Size: 17.5*8*5.5cm

Highlight description:
【2.4GHz Control System】Adopting 2.4GHz control system, cool printed shell, solid all-aluminum alloy chassis, providing a flexible and stable driving experience, while providing a longer service life. This popular car can provide you with an excellent sense of control and a realistic driving experience.
【Powerful Battery Capacity】7.4 V Lithium battery discharge current 30 A. Long working hours, perfect completion of the racing game. The 2.4 GHz radio system with anti-jamming capability allows simultaneous competitions on the same track. 100 meters control distance, racing freely.
【Maximum Speed】30KM/H, using super-powered 20000 rpm 130 motor, the racing four-wheel drive can provide strong power torque, allowing the racing car to easily complete difficult movements and be born for the championship.
【High Quality Strong Stability Material】Metal parts, high-strength aluminum alloy frame, zinc alloy gears, strong stability, long service life, DIY upgrade.
【Accurate Shock Absorption】Specially used hardware hydraulic shock absorption, shock absorption is precise. Fast and affordable fun, exciting in the water, mud and snow!
1:28 30 KM/H ELECTRIC 4WD SHORT TRUCK (Mini-Car Small Enough To Fit In A Pocket)
All terrain rubber tires with strong ground adhesion and friction resistance. Independent suspension of front and rear wheels for smooth cornering and stable body posture.2.4G high precision remote control receving system.
1:28 SCALE 4WD TRUCK
●GFULL SIMULATION STRUCTURE DESIGN
●HIGH QUALITY BRUSH MOTOR
●2.4GHZ FULL FUNCTION RADIO CONTROLLER
●LED SEARCHLIGHT
●METAL CHASSIS DESIGN
TRACK / MOUNTAINS / GRAVEL / ROAD
Independent suspension of front and rear wheelsfor smooh cornering and stable body posture. Shock absorbers can better adapt to the turbulence ofvarious trrains.
Rernote cuntrl, realize high-ped driving instant rapid cccationn deelecration, braking. LED lighting. Independent suspension of front und rear wheelh for smooth cormering and stable body postire
HIGH QUALITY GEAR
High quality plastic gear has higher strength and wear resistance, and its durability has been significantly improved.Differential mechanism
2.4GHz R ADIO CONTROL, 100M Remote Control Distance
●2.4GHz has great advantages, even there are other people in the operation of RC Car in the same space, the frequency will not be interfered with the same frequency.
●Switch
●Power indicator
●ST-TRIM
●TH-D/R
●Steering regulation wheel
●Throttle trigger
Metal chassis / 130 brush motor
Using 130 high quality brush motor,speed up to 30km/h.With a cool appearance and an metal chassis, this exquisite workmanship gives you a different experience.I
Model car
●Full simulation structure design
●Full real car control feeling
●REMOTE CONTROL, SPEED UP,DECELERATE, BRAKE, REVERSETURN. .
7.4v 400mAh HIGH POWER LITHIUM BATTE RY
Efficient discharge rate battery 7.4V 400mAh battery provides corelessmotor with powerful force.
Lasting time:18min.
Max speed:30KM/H
FORCE ! READY TO WIN!
HIGH PERFORMANCE NATURAL RUBBER
ALL-TERRAIN RUBBER TIRES
The tire is made of high performance natural rubber material, which is soft and elastic. All-terrain rubber tires with strong ground adhesion and friction resistance.
CONTROLTHE STEERING
5 lines 3 grams digital steering gear control flexible seering, driving more smooth, Bend more stable, durable.
LED SEARCHLIGHT
searchlights and headlights, which make driving at night more interesting. driving at night more interesting.
PRODUCT INFOR MATION N0.284131
●Name:1:28 Electric 4WD short truck
●Size:17.5X 8X 5.5cm
●Box size:24X19X 14.2cm
●Mode:2.4GHz (Control Distance: about 100m)
●Motor:130 high speed motor
●Battery:7.4V 400mAh
●Max speed:30Km/h
●Use time:About 18 min
●Charging time:About 50 min
Products Show: WLtoys 284131